Dwight Icenhower Tribute To The King
09/18/19 9:00pm EDT
Online Event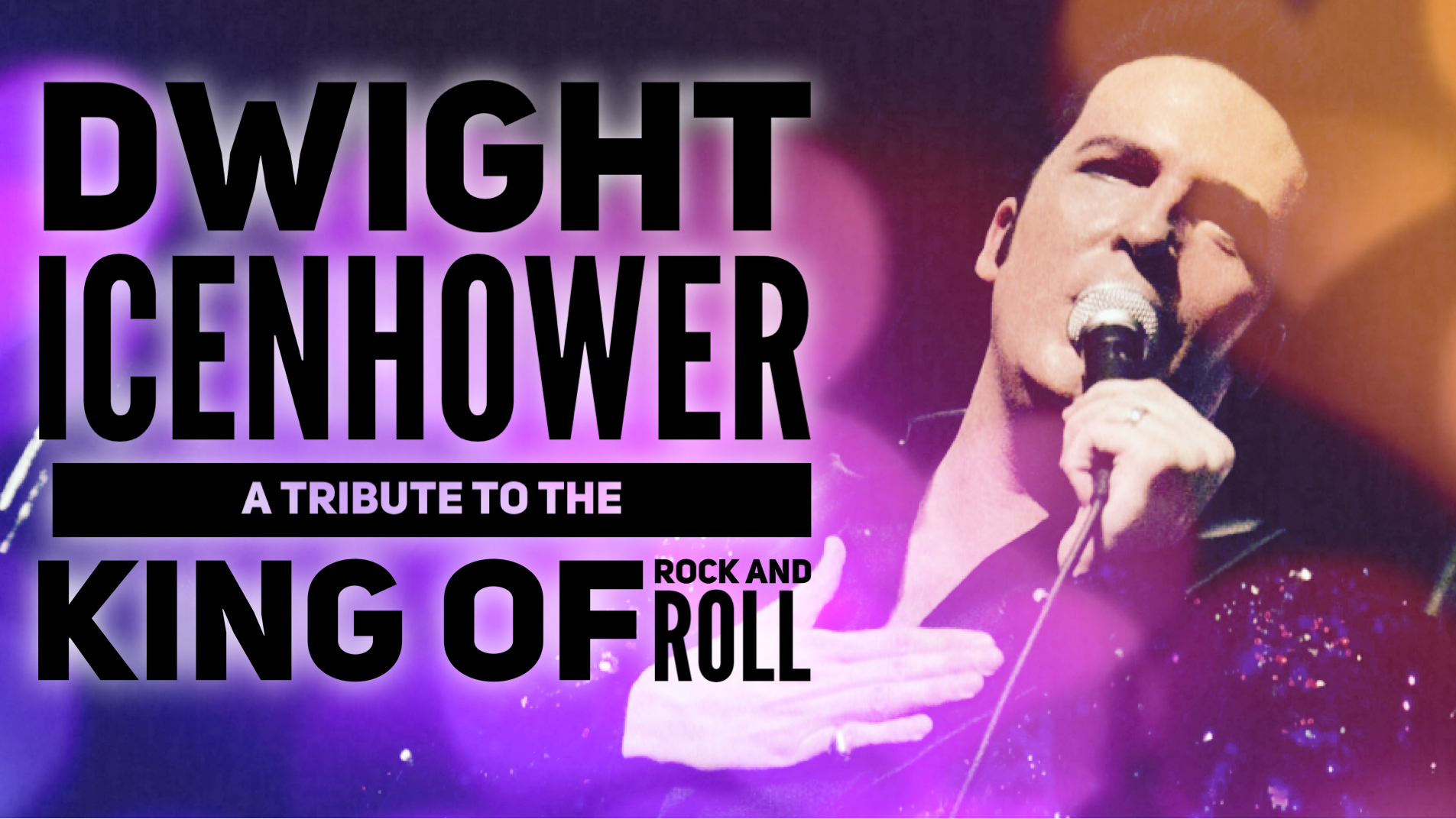 ---
Event Details
The Ultimate Tribute To The King with Dwight Icenhower and His Blue Suede Band!
Presented by Villagers For Veterans.
Catch the entire concert here on ViewStub!
Here is more about the performer:
Dwight Icenhower was raised in a small rural Ohio town in the foothills of Appalachia. He was introduced to Elvis by his mother. Dwight happened upon his Elvis Tribute career when he performed in a high school talent show at just 16 years old. Now, he is one of the very few Elvis Tribute Artists that have made a full-time career out of keeping the legend alive.
Born four years after the King passed away, Dwight has studied every move that Elvis made and has mastered the 50's, 60's, and 70's eras of Elvis' career.
He has performed all over the United States as well as in England, Brazil, The Netherlands, Norway, Spain, Mexico, and Japan
Dwight 's had the opportunity to share the stage with some personal friends of Elvis including: DJ Fontana, The Jordanaires, The Sweet Inspirations, Cynthia Pepper, Julie Parrish, Charlie Hodge, Dook Bardwell, Eddie Graham, and Joe Esposito.
A 5-time world champion Elvis Tribute Artist, Dwight achieved his goal of being an Elvis Presley Enterprises Ultimate Elvis Tribute Artist in 2016. He also holds an Images if the King, E.P.I.C. and the 2-time King of the World Champions titles, among over 150 other awards for his tribute to the King of Rock and Roll.
Dwight is recognized for his good looks and his amazing voice that has sometimes even been mistaken for Elvis.
He continues to awe audiences of all ages and his fans enjoy him both on and off stage. He continues using his amazing talent to keep the memory of Elvis alive for many more generations.
Dwight says that he considers it a dream come true to have such a wonderful career and having the opportunity to meet and perform for such wonderful people.