Startup SAFARI Miami KickOff DAY1
Oct 24, 2019 @ 6:00PM EDT
1951 NW 7th Ave #600, Miami, FL 33136, USA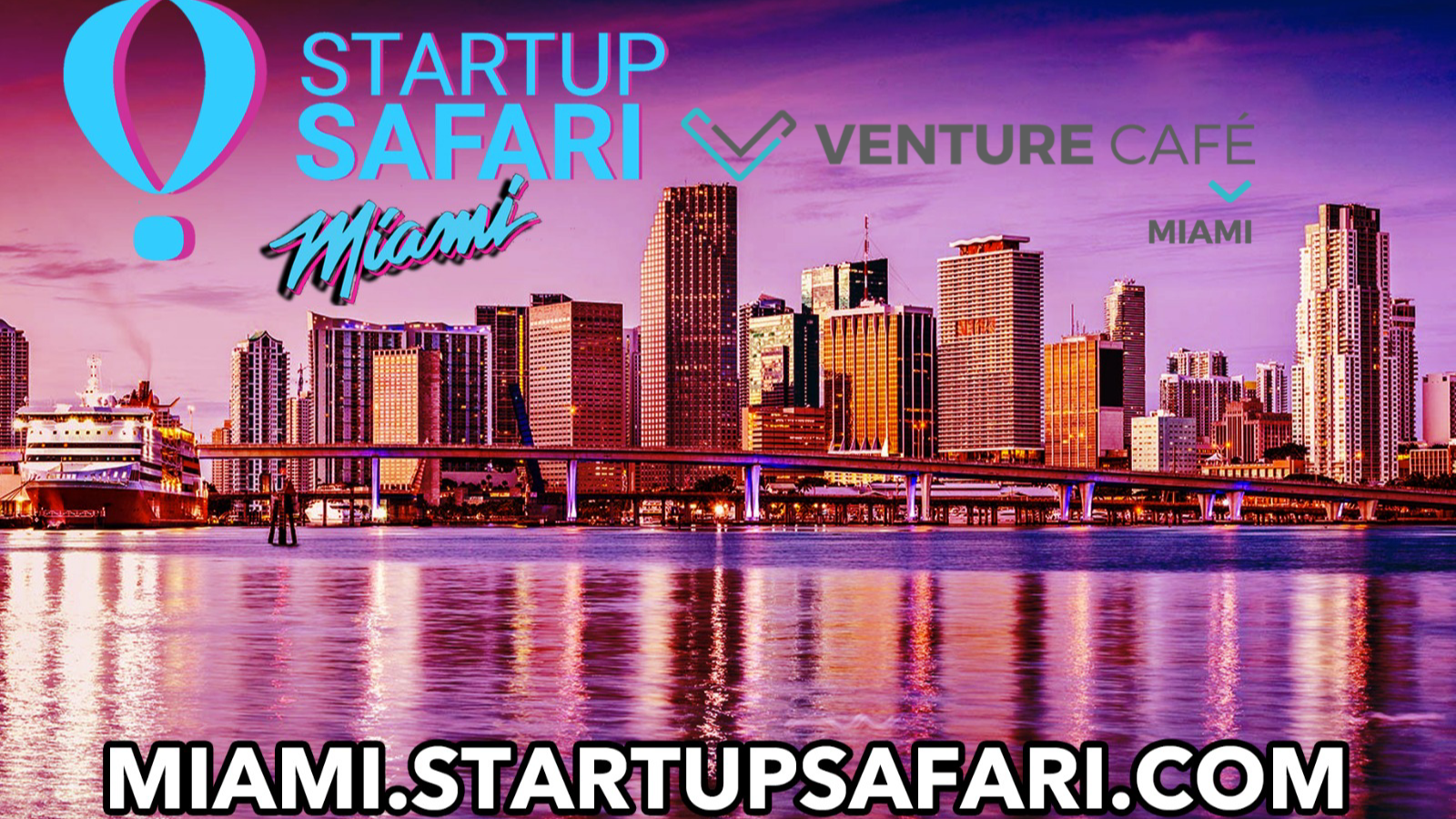 ---
Event Details
LOOK BEHIND THE SCENES OF MIAMI STARTUP ECOSYSTEM
Miami's got the most fly, freshest, the most Picante startup ecosystem in the world.
Join us for Kick-Off of Startup SAFARI Miami.
Startup SAFARI Miami is an adventure into one of the fastest-growing startup hotspots in the Americas that reflect the incredible opportunity for South Florida as an innovation hub for the entire Latin American region, Flourishing amid a culturally-rich, tropical atmosphere, Miami's startup ecosystem attracts talent, resources, and ideas from around the globe.
Startups, investors, and accelerators all over Miami will open their doors for networking, workshops, presentations, parties, and more!
Set your own agenda and visit Tech StartUps, founders, VCs, coworking spaces, and accelerators in their own offices to create meaningful connections.
Come startup scene with Startup SAFARI Miami.
Host a session!, Plan a workshop!, Sign on as a sponsor! Volunteer! Attend!, Participate!
Register to participate as a network or recruiting
session host, workshop organizer, presenter, volunteer.
Just send us a message at sponsor@startupSAFARI.miami
Agenda
THURSDAY OCT 24th – KICK-OFF
6:00 PM – WOMEN IN TECH – Panel @VentureCafe ( Everglades Room)

– Roxette Miranda, Rita Das Mittal, Michelle McKoy, Erika Gemma, Kimberely Calhoun, Christine Johnson, Joan Zhang, Melisa Medina. Aileen Alon.

7:00 PM – INNOVATION FOR DEVELOPMENT – Panel @VentureCafe ( Everglades Room)

– by StartupGrind, Synapse Summit, TechStars, 8Base, Urbanism Summit. Global Entrepreneurship Week, PowerUP, CTO,

7:30 PM – The MIAMI Startup Ecosystem @VentureCafe ( Everglades Room)

– by Startup SAFARI Miami - Introduction of Miami Ecosystem.
SPACES, VentureCafe, CyberEdPartners, Nexus University, IrinHack, WynCode, RokkerLAB, WeWorkLABS, BlockChainCenter.

8:00 PM – PITCH NIGHT @VentureCafe ( Everglades Room)

– James Irvin, Roxette by Founders Institute

9:00 PM – Closing
GET TICKETS FOR 2-DAY SAFARI HERE.