T Rose International Bridal Show Miami Florida 2020
Feb 23, 2020 @ 1:00PM EST
Miami, FL, USA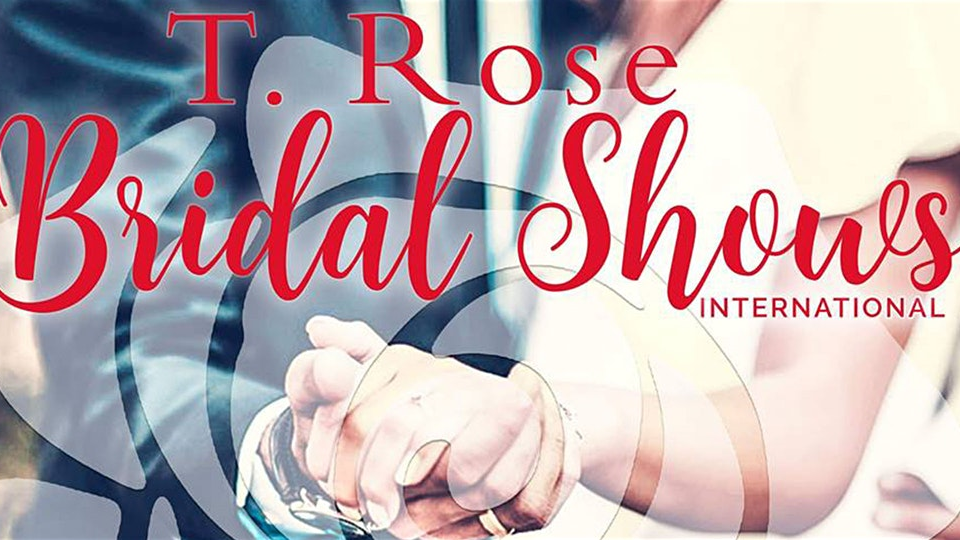 ---
Event Details
T Rose International Bridal Shows feature expert wedding professionals who showcase their products and services to any budget. Engaged Couples meet local wedding professionals face to face-all under one roof in one day.Join us for food, fun and fabulous door prizes!
Celebrating our 10th Anniversary! That means every registered couple to the bridal show receives 1000.00 in gifts from T Rose Bridal Shows!
Welcome Engaged Couples to Macy's Aventura Mall with Macy's I Do Bridal Registry!
Enjoy this GLAM Bridal Wedding Event !
Here is what you can expect:
*First 20 brides/partners compete for a free honeymoon, receives crown or our insignia necklace and a 7 carat ring-its candy but still a rock!
* Gift bags for the first 100 brides
* Savor delicious bites from local chefs
* Complimentary cake samples from artisan bakers
*Grand Prize Giveaways- Must be present to win-terms & conditions apply
* Live Entertainment & Fashion Shows
* Local, national & international wedding experts
*Meet Macy's I DO Bridal Registry Partners throughout the store!
Trip Giveaways for this bridal show include: Grand prize worth 2500.00 to Paris, 2 trips to the Bahamas, A Cruise and Trip to Las Vegas including airfare for the bride with the largest bride squad......Who will win?
Passionate about all that they do, our partners are committed to excellence, to you and to your special day. Come join us at this or any upcoming bridal show in the Mid -Atlantic. ***Note that your registration information will be shared with our wedding professionals. Pictures from the show will be made public. Grand prize winners from any T Rose Bridal Show cannot win the grand prize at any other T Rose Bridal Show. For upcoming bridal shows visit us at our website: www.trosebridalshows.com
For vendor information: visit us on our website and fill out a vendor application: https://www.trosebridalshows.com/contact-us or call 410-790-8170
Platinum & Media Sponsors: Carico Nutra Health Tech, Macy's I DO Bridal Registry, Here Comes the Guide, Pure Romance by Amanda Viel, Cruzan International, Hermione Elma Couture Wedding Gown Collection, Macy's Aventura Mall, Symmetry Financial-The Wallace Agency and Amor Latino Unveiled