The Amazing Friendship Run
200 N Spring St, Los Angeles, CA 90012, USA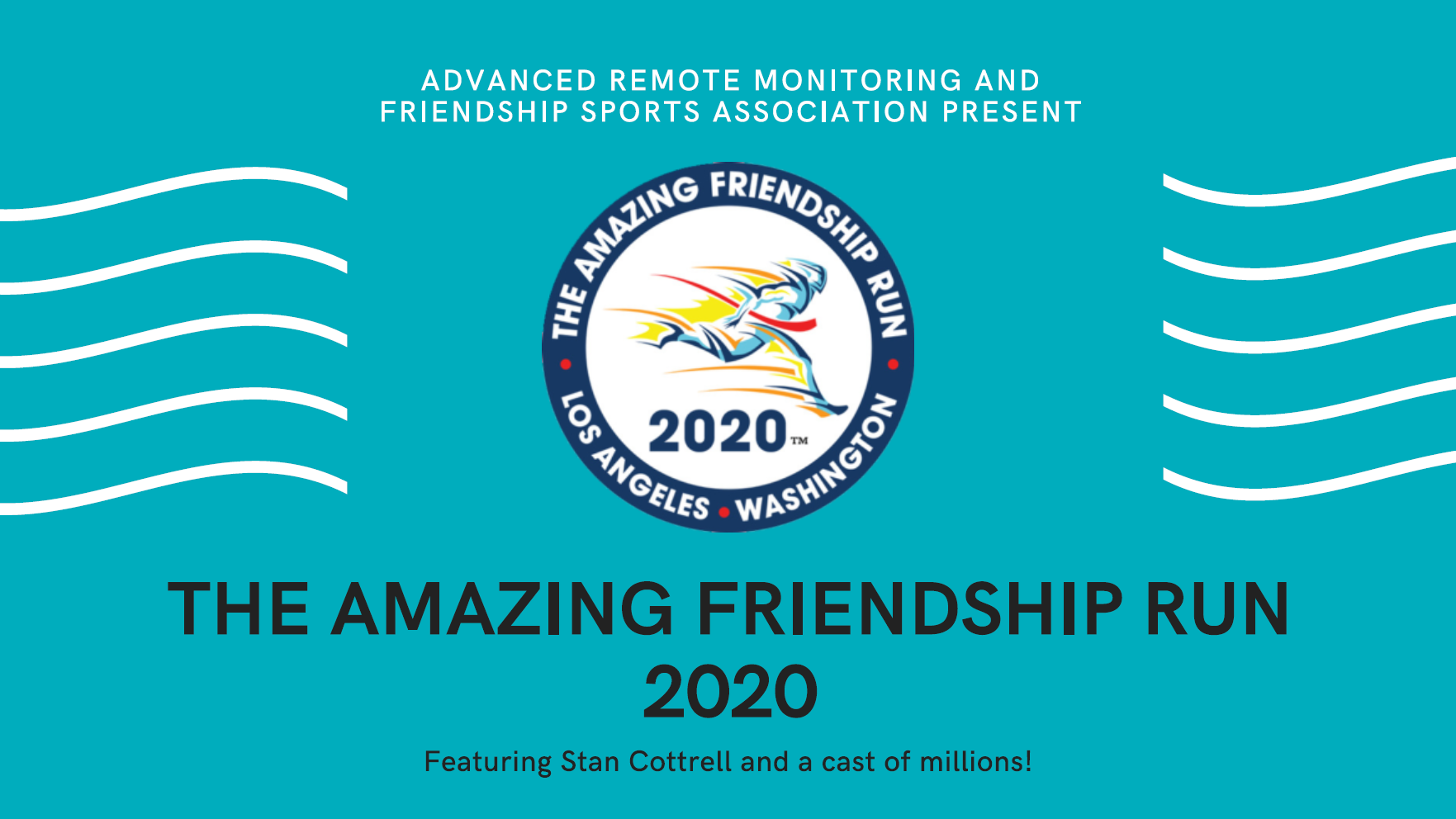 ---
Event Details
All Tickets include Video Stream access & Your name will be added to the website's "Fans of Stan Wall of Fame" with downloadable Certificate
World renowned athlete, Stan Cottrell, is embarking on a momentous challenge. Running 30 miles a day for 100 days across the USA, from Los Angeles to Washington DC.

Imagine – that's more than 100 marathons, back to back!

If HE can do this, so can YOU. Stan invites you to join him, in any way you are able – either as a spectator, volunteer, sponsor or even runner. Get moving for your health and help raise millions for good causes.
Proceeds from the Friendship Run, including from sponsors, merchandise and royalties from the upcoming movie about Stan and the run, are being donated to worthy causes such as Larger Than Life, which helps children with cancer, and the Friendship Sports Association, which benefits people through health, wellness and fitness initiatives.
So no matter how small, every bit helps someone, somewhere have a better quality of life.
List of items you will receive at different levels:
Bronze - Donate $30 or more & watch online any or all days of the run starting April 15th for 100 days - Receive: Your name will be added to the website's "Fans of Stan Wall of Fame".
Silver - Donate $60 or more & watch online any or all days of the run starting April 15th for 100 days - Receive: Your name will be added to the website's "Fans of Stan Wall of Fame", 1 armtrackr™ fitness and health tracker smartwatch, valued at $195 with 3 months monitoring (https://armpowersuit.com/product/arm-trackr/)
Gold - Donate $100 or more & watch online any or all days of the run starting April 15th for 100 days - Receive: Your name will be added to the website's "Fans of Stan Wall of Fame", Stan's latest book "Thoughts on the Run", 1 armtrackr™ fitness and health tracker smartwatch with 3 months monitoring and a T-shirt (https://armpowersuit.com/product/arm-trackr/)
Platinum - Donate $1000 or more & watch online any or all days of the run starting April 15th for 100 days - Receive: Your name will be added to the website's "Fans of Stan Wall of Fame", one ARM POWERSUIT, Stan's latest book "Thoughts on the Run", 1 armtrackr™ fitness and health tracker smartwatch with 3 months monitoring and a T-shirt (https://armpowersuit.com/product/arm-trackr/) and (https://armpowersuit.com/product/arm-powersuit/)