EventNEXT 2020
08/28/20 9:00am EDT
6001 Destination Pkwy, Orlando, FL 32819, USA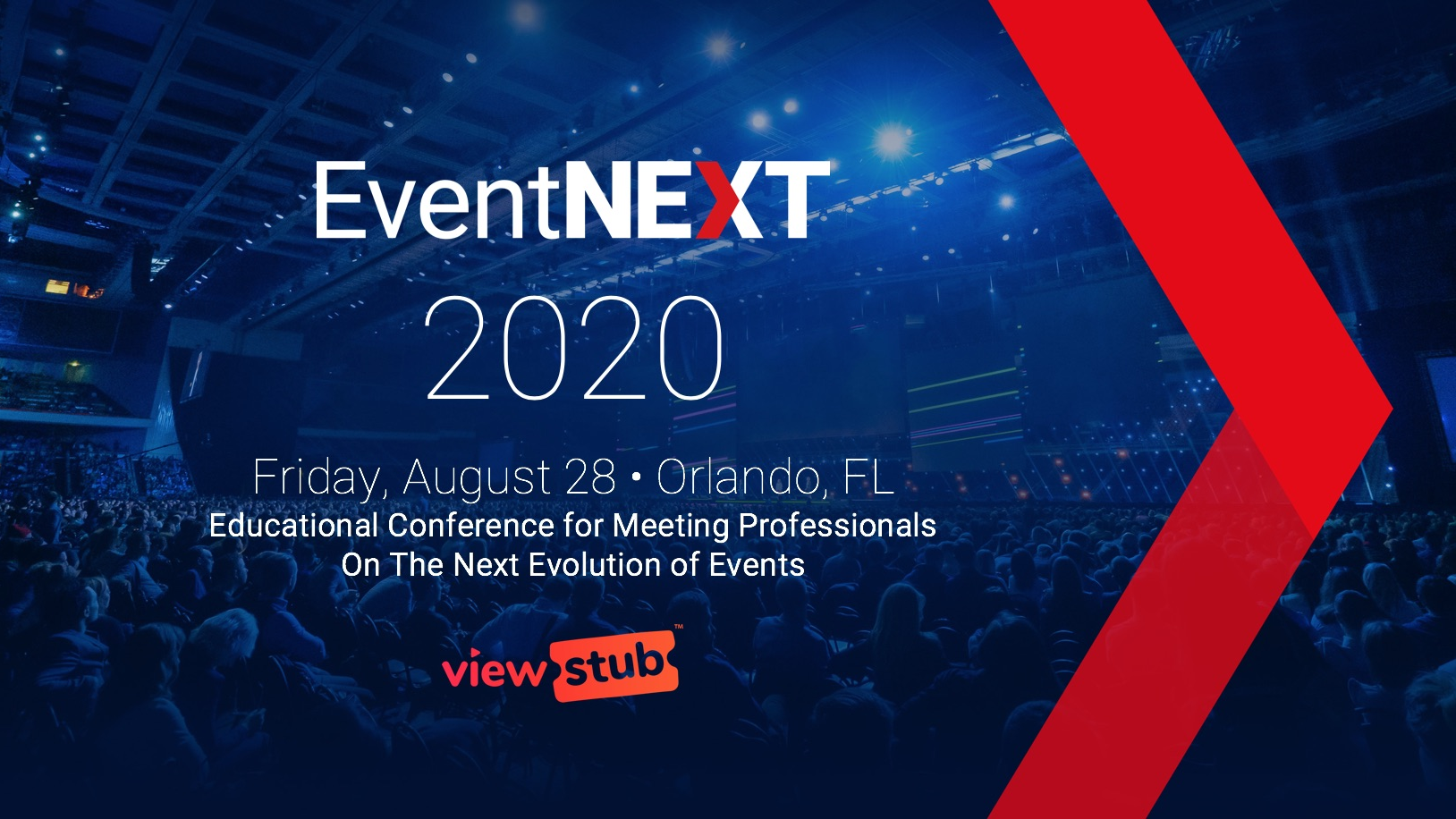 ---
Event Details
www.viewstub.com/eventnext
EventNEXT 2020 is a conference for event management professionals, venues, and suppliers.
This is the premier event for discovering the next emerging trends in the event management industry.
Join us in-person OR watch online.
In-person registration includes a FREE virtual ticket, and one hotel night.
Learn and network at the event, plus share the virtual experience with your team or colleagues.
Orlando, FL is the #1 destination in the world for events, and the headquarters for ViewStub.com.
There will be guided tours of local venues including Orange County Convention Center.
Speakers include: Kevin Harrington (Original Shark Tank Host), Paolo Privitera (Evensi), Dahlia El Gazzar (Agency), Chris Delgado (Event Strategist)
We look forward to seeing you at this exciting, and educational event! 
For general questions, or speaking, sponsorship, and exhibit inquiries please email: eventnext@viewstub.com